British Columbia artists receive an award of excellence in the Healing Power of Arts juried exhibition
Mar 09, 2020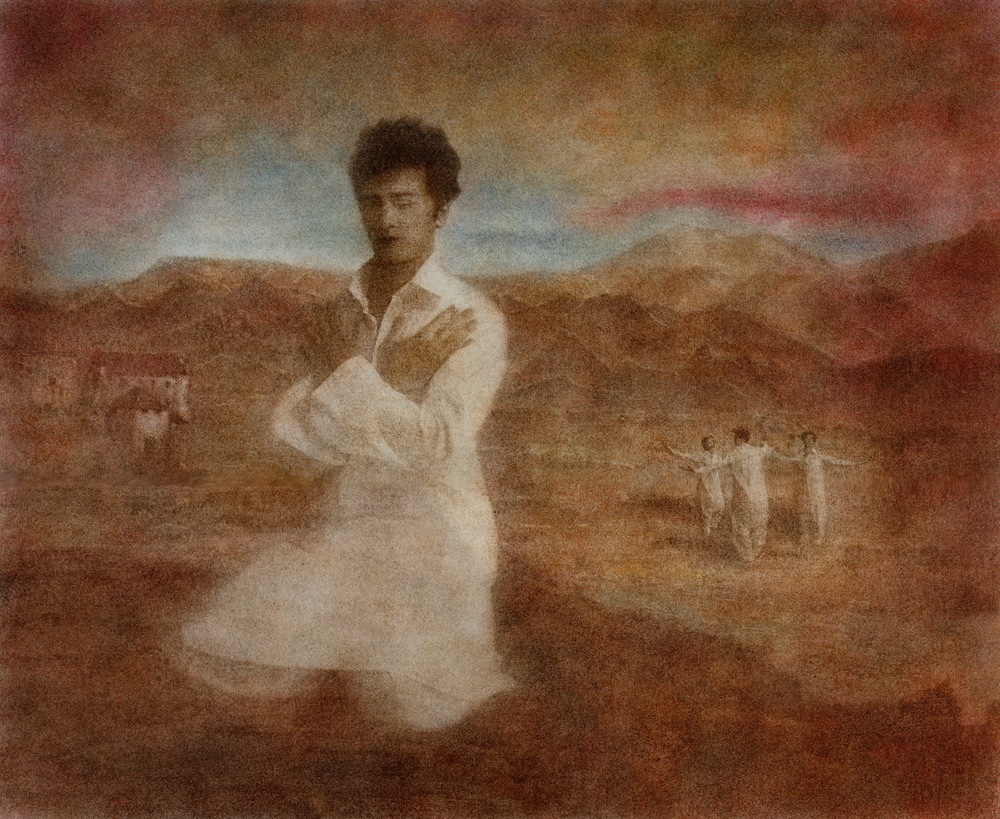 MY FREEDOM, Mixed media/Oil Printing, 20" x 24"
Frantisek Strouhal and Barbara Brown, Slocan Valley's artists, were juried into the |Healing Power of Arts and Artists (HPAA) exhibition from Manhattan Arts International and received awards of Excellence. HPAA is a growing global community of artists, advocates, and writers dedicated to raising awareness about how ART serves as a positive catalyst for enhancing the well-being of individuals, society and the environment. They believe that art has the power to heal, inspire, provoke, challenge and offer hope.
Frantisek Strouhal, frantisekstrouhal.com, a visual artist and writer, explores the layers of emotional complexity contained within the human form. Each brushstroke leaves a trace of timeless nostalgia, a feeling that floods the mind and body of memories made of love and heartache, dreams that are alive and dreams lost along the way.
His images transport us from a life enamoured with the world to a state of contemplation about what it means to be human today. They speak to us about the mysterious and complex human experience. They provoke inquiry and reflection upon such notions as transformation in the metaphysical realm of existence.
To accompany his chosen artwork titled MY FREEDOM, Frantisek stated that "by creating art, I contribute to the work of the universal awakening of humanity, and help people to experience joy, and peace in themselves and also remove and transform the cause of prejudices and fear. A work of art can help people grasp the nature of their sorrow and give them the ability to understand how to transform the negative and develop the positive in themselves."
Barbara Brown, barbarabrownart.com, is an artist, author, and forest-walker. She combines her deep connection to the natural world with her mission to bring the beauty and wonder of the forest to others, thereby helping them to deepen their own connection to nature.
With her chosen artwork titled GRACEFUL ELDERBERRY, Barbara mentioned "I strive to bring to others the healing magic, the beauty, and the wonder, of the forest. As we mend our broken connection with nature we heal our own nature. And, as we fall back in love with our mother Earth, in our healed wholeness, at one with her, she will be healed as she, in turn, heals us. Every painting contains an otherworldly aspect of symbolism or geometry to convey the feeling behind the image."
Brown and Strouhal stated that it is a great privilege to have been selected to participate in the Healing Power of Arts exhibition that promotes Art which expresses new and unique aspects of humanity, nature, social, political, and spiritual realms to help us learn, evolve and transform.
You can view the exhibition from February 20 – April 20, 2020, at https://www.healing-power-of-art.org/the-healing-power-of-art-2020/