A TALE HAS BEEN BORN at the Vancouver Salon 2020
Aug 01, 2020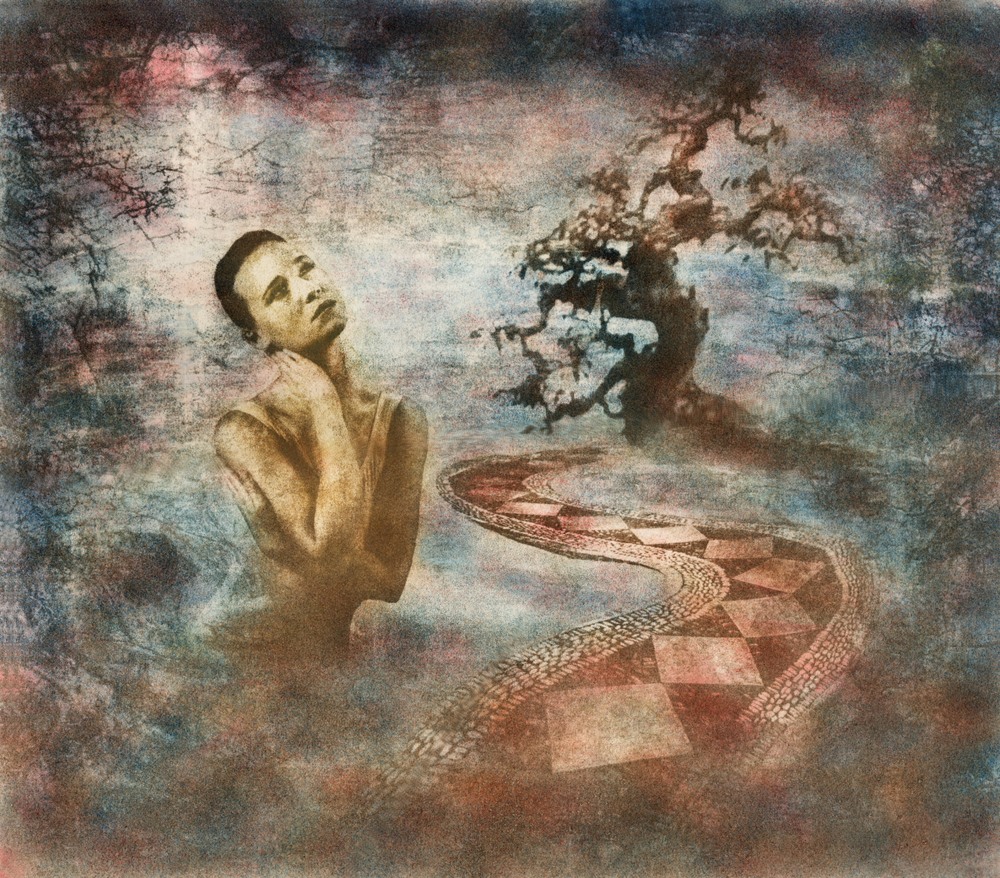 A TALE HAS BEEN BORN is the title of BC artist Frantisek Strouhal's new artwork selected for inclusion in the Vancouver Salon 2020 exhibition by the Federation of Canadian Artists.
Paying tribute to the history of European Art Salons, The Vancouver Salon will feature the selected artists' artworks and install them in Salon Style - large groupings of art that extend higher and lower than the traditional eye-level single row or "museum-style" of display.
Frantisek turned to antiquated methods to translate the language of heart and soul, subjected to his individual experience and expression. His images have a surreal flavor touched with beauty, emotion, and a sincere quality that affects the heart. Essentially sensitive, his inspiration ornaments the ordinary in daily life. His work of art is composed, molded to breed an atmosphere or mood that inspires and unravels our subconscious nature.
In his seeming determination to see for us what we have overlooked in the rushing stream of life, Strouhal becomes an extraordinary recorder of the ordinary gestures of living and imagination. There is that intangible "more" at play in the artist's complex artworks whose very aura of suggestiveness, so hard to pin down and express in words, is proof of its measure.
It reminds us of Edgar Allen Poe's reference to "a suggestive indefiniteness of vague and therefore spiritual effect" and of Coleridge's remark that every work of art must have about it something not understood to obtain its full effect. These two facets of an artwork, a vague suggestiveness and a not-known, combined, give the spark of life to art.
Regarding this art show Strouhal states "I am very grateful and pleased to have been chosen to participate in the Vancouver Salon Exhibition. It is nice to be recognized for the work I love to do."
The exhibition dates are August 3rd-16th, 2020 at the Federation of Canadian Artists Gallery on Granville Island in Vancouver and can also be seen online at federationgallery.com.
Exhibition to be seen at https://federationgallery.com/show/the_vancouver_salon/0